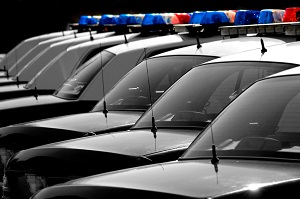 Census data compiled in the Bay Area shows local police departments need more diversity if it wants to reflect its current population. While many area departments acknowledge diversity is very important, they do concede that an overwhelming number of officers are white.
At the same time, officials say the census data is not completely accurate in its findings. In the 2010 Bureau report, it estimated that the departments of Brentwood, Walnut Creek, Daly City, Antioch, and Novato were 100 percent white. However, they say this is not the case.
Police department diversity across the nation has become a focal point for many, especially coming on the heels of a shooting in Ferguson, Missouri that many deemed racially motivated. Even so, area officials are stating the figures are inaccurate and may misrepresent their commitment to diversity.
Bottom of Form
Daly City's population in 2013 was 14 percent Caucasian. During that time period, 68 percent of its officers were Caucasian according to Captain Pat Hensley. Other area police captains have stepped forward giving their own numbers, showing that none had the reported 100 percent white precinct.
That said, a glance at just a few department numbers show that there is still a ways to go to reach racial parity between the communities and their police forces.  Antioch has a white population of 34 percent with a police force that is 73 percent white. Napa is 57 percent white with a department showing of 81 percent. Novato's population is 71 percent white with its department showing 82 percent. Walnut Creek has a 73 percent white population; its officers are 80 percent. Finally, Brentwood's white population is 56 percent with 72 percent of its officers are white.
While many numbers skew to show an overwhelming white population in police departments, one area department actually had a higher showing of minority officers than residents.
In the latest Census data, the San Leandro Police Department had a force that was 33 percent white and 47.6 percent African-American. The city of San Leandro's population is 26 percent white.
Lacks of diversity in police departments may brew a lack of trust amongst minorities, according to some researchers. Residents believe police have a significant amount of power and there needs to be trust on both sides, many of these residents believe a more diverse police force will help alleviate these trust issues.
Micaela Davis, an attorney with the ACLU of Northern California said it is both surprising and concerning to see this trend perpetuating in the area. Davis said this has been an issue for decades in the Bay Area and there needs to be a solution as quickly as possible, especially with departments across the country under such scrutiny.
Many city officials agree that a diverse workforce is very important but also note that race is not a deciding factor in the hiring process. Good character and the ability to make smart decisions are expected regardless of race.
Hensley said one stumbling block when it comes to a more diverse police force is the applicants themselves. He said each city strives to have a diverse police department, but they simply don't receive the same number of applications from minority demographics.