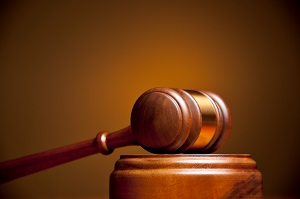 A Texas parole commissioner has been relieved of her duties after being indicted for falsifying and tampering with government records. The Huntsville commissioner had changed documents to show inmates refused to attend scheduled parole interviews.
Pamela Freeman, charged with the alleged tampering is said to have tampered with at least five inmate files which affected the parole process.
It was Freeman's duty to interview inmates who were up for release. Once the interview was complete, she would write a memorandum to help the parole board make its decision.
Stephanie Stroud, a First Assistant of the Walker County District Attorney's Office, said they have only indicted Freeman on one count so far but there are at least five inmates that they know of. She added that if a person in Freeman's position states that an inmate refused to interview and did not, it could absolutely negatively affect the decision made by the parole board.
The Huntsville parole system has a total of 14 commissioners around the state. Freeman has worked for the Texas Board of Pardons and Paroles for 10 years. Freeman's lawyer, Craig Washington denied all allegations stating she is a victim because of her position in the parole process.
Washington said if this leads to a trial, his client would certainly win because she is falsely accused. He went on to say when the district attorney sees all of the facts, there will be a different outcome than what the grand jury decided.
Chairman of Board of Pardons and Paroles issued a statement saying the board started to investigate the allegations in late April. The initial investigation by the board was handed over to the Office of Inspector General which is the investigative arm of the Texas Department of Criminal Justice for review. After reviewing the information, Ms. Freeman was indicted.
The Chairman of the Board, Rissie Owens, tried to distance herself from the incident stating if the allegations are true, it does not represent the whole board and its dedicated staff. She added the Board takes pride in its work and does so in an honorable fashion. She ended by saying all commissioners appointed must follow the highest of ethical standards. If those standards are not met it is grounds for termination. Freeman was let go until charges are resolved.
According to Texas law, manipulating government records is a third degree felony that can result in a maximum prison sentence of 10 years. There are 14 parole commissioners working in offices across the state, tasked with assisting the board on a number of parole decisions. These decisions include final determination of which inmates should be released or continue mandatory supervision, as well as certain conditions of a release. It is also their duty to interview inmates, victims as well as family members and lawyers. They even have the right to issue a subpoena.
Freeman has over 16 years of criminal justice experience with stints as a Criminal Justice Director of the Deep East Texas Council of Governments and an interviewer with the Dallas County Sheriff's Department.