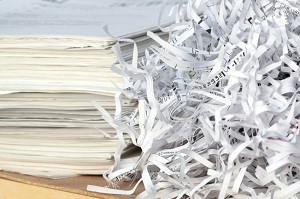 Government records and their availability to the public are topics that seem like they should be straightforward, but are often bogged down in various conflicts of interest. Oftentimes, these involve an organization or governmental body fielding a request in an obstructively slow or complex way, but sometimes there's a more fundamental barrier: the records don't exist. Sometimes they were never kept in the first place, but other times they've been destroyed.
Various types of information have different lengths of time they have to be kept around before they can be legally disposed of. After that time has lapsed, the organization no longer has a legal responsibility to keep the data around. In Montana, a bill is looking to help remove any ambiguity in this area by changing several details regarding so-called "sunshine laws."
Bill 123 passed in the house last week overwhelmingly, and will move on to a state senate committee this week. Sponsored by republican representative Donald Jones, the bill seeks to make sure that the staff in government offices are held to their obligation of retaining documents that the public might request.
The bill also requires any public body meeting behind closed doors to retain minutes of their meeting which can then be viewed by the public if a court order demanded them to be released later on.
One of the opponents of the bill is the governor's office, whose staff says they fear that the requirements of the bill could be cumbersome and require organizations to hire new staff and spend more taxpayer money unnecessarily. In fact, the office put a figure on this of $300,000.
To Jones, this argument is very telling of the current shortcomings of the departments. If the office anticipates having to spend this much money on bringing their operations in line with the new bill, he reasons, then they likely have not been keeping their operations in line with current laws either. This is because the new bill is more about enforcing current regulations and tightening up loopholes, rather that strictly introducing new requirements or ways of adhering to them.
John Moore, a former employee of the state who trained workers on how to handle freedom of information act requests, says that a law like Bill 123 is long overdue. Primarily, he says, this is due to Montana's "patchwork" of Freedom of Information laws, which he says are far too often unevenly applied across various agencies in the state. Moore testified to as much in front of a committee hearing on the bill in the house.
The bill itself has actually become more detailed since its introduction. When a newspaper group raised concerns over wide security exemptions in the bill, it was changed so that schools, jails, and other government buildings didn't have as easy of an exemption from having to turn over blueprints and other documents when requested to.
Public records in general do not benefit from ambiguity, so it's probably a step in the right direction for states to continue to take as much of it as possible out of the equation.